Our Dietitian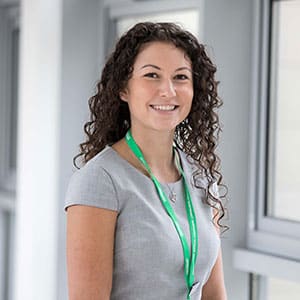 Victoria Mann graduated from King's College London in 2011 with a Masters degree in Dietetics and practiced as a registered Dietitian within the NHS from 2011-2018.
During her career as a Registered Dietitian, Victoria gained a vast experience in the medical nutritional therapy of various diseases including heart disease, stroke, cancer and diabetes. She spent time working in the Weight Management & Bariatric surgery team working with both groups and individuals aiming to lose weight and improve their health.
She has also provided a comprehensive service to patients with cancers of the pancreas, liver, gallbladder and biliary tract.
In 2015 Victoria worked within the fitness and nutrition industry.
She is interested in how we can tailor our exercise and nutrition to easily fit within our busy lives.
Victoria is now in a unique position to be able to offer professional dietary advice alongside exercise advice to a wide variety of clients.
What we offer
The Banbury Private Physiotherapy practice is keen to bring a nutritional platform to health and well-being programs making sure that your journey to regaining full health from surgery, trauma, sport injury or just weight loss is as comprehensive and bespoke as it could possibly be.
Working as a team of specialist professionals we see sound specialist therapy-led nutritional and dietary advice as being key in combating ailing health and improving skeletal performance.
We are proud to offer packages surrounding many aspects of health, not only weight-loss, to bring a better you as the journey is about you.
We offer Dietary and Nutritional/ exercise/ counselling packages of health for:
Nutrition for Sports Performance