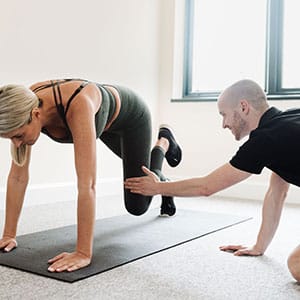 Personal Training
Kieran has been working with the Health and Fitness industry since 2013. His qualifications endorse the science of sport and exercise, personal 1:1 training and group exercise classes.
As a local member of the community, Kieran is keen to support the Banbury Private Physiotherapy Practice in bringing a change in a client's attitude to their health by influencing a change in their routine exercise regime enabling optimum health and in some cases reversing the chronic disease symptoms and improving function and a zest for life.
Exercise has been scientifically proven to bring about a change in body function and can improve mental wellbeing as well as Physical ease.
The Banbury Private Physiotherapy Practice is keen to support all lifestyles and we will offer not only face to face or group exercise classes, but we also offer virtual classes so you will not have to leave your home.
For an initial discussion with Kieran contact us- it is the first step to better health!