Making yourself well – Keeping yourself well

The Banbury Private Physiotherapy Practice believes that self management of your condition and continued fitness keeps you and your finances in check. The evidence shows that by undertaking exercise on a weekly basis, some life limiting, chronic and disabling conditions can be kept in remission.
In 2017, we opened a new Wellness Suite offering three floors of evidence-based exercise to keep you fit and in optimum shape both inside and out.
Each exercise is tutored by specialists with accreditation within their specialist field. Each tutor also undertakes continued professional development within health issues. They take the time to understand you as the client and your goals from the outset.
The rooms are large and airy, with gentle music and temperature controlled. We have a waiting area and a new quiet area with beverages coming in 2019.
We offer the following exercise programmes:
Yoga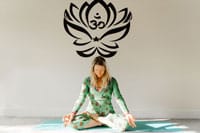 Tai Chi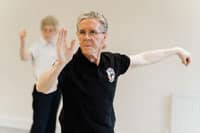 This is an ancient Chinese martial art which is practised today in different forms for its healthcare benefits and social interaction.
It is most commonly taught as a series of low impact, slow, Physical movements that integrate the breathing and mindfulness to achieve a sense of balance, strength, awareness, inner peace and well being.
We usually practice it in a group format either inside or outside but we also offer 1:1 tuition.
Tai Chi has been evidenced to help with the following conditions:
Osteoarthritis
Mindfulness
Vestibulopathy
Hypertension
Falls and balance issues
Parkinson's disease
At the Banbury Private Physiotherapy Practice Ltd we offer three forms of Tai Chi
Tai Chi Chih : consists of 19 stand-alone movements and one pose. T'ai Chi Chih is not a martial art and does not require a level of physical fitness or coordination
Tai Chi Chen: Ancient Chinese Martial Art type Tai Chi suitable for those who have moderate fitness and are looking for a higher level of Physical fitness and coordination
Tai Chi British Academy: Consists of poses and movements in a flowing integrated manner. It does not require any level of Physical fitness and can be offered to those clients who wish to start in a chair and move towards standing balance.
Pilates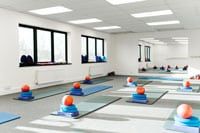 Founded by Joseph Pilates, we offer classes from 12 years of age through to 100 years.
Each class has been designed to support different age groups, condition specific, Mums-to-be, new Mums (babies and dads welcome) and classes of progression.
The classes are Physiotherapy led and have an emphasis on getting each person to their optimum fitness level.
Personal Training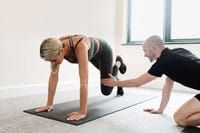 Our instructors hold classes specifically designed to support rehabilitation from surgery or trauma, and also recognised fitness classes such as bootcamp and body sculpt
Each class is held in a dedicated fitness room which is well equipped with free weights and space to move around to gain recovery of cardiovascular fitness.
The classes are held from very early morning through to evening sessions, plus 1:1 and 2:1 training is available.
Our instructors have worked within both the public and private industries and are trained to cater to specific needs and capabilities.
For more details and to make an appointment or book a class
please contact Reception on 01295 257584